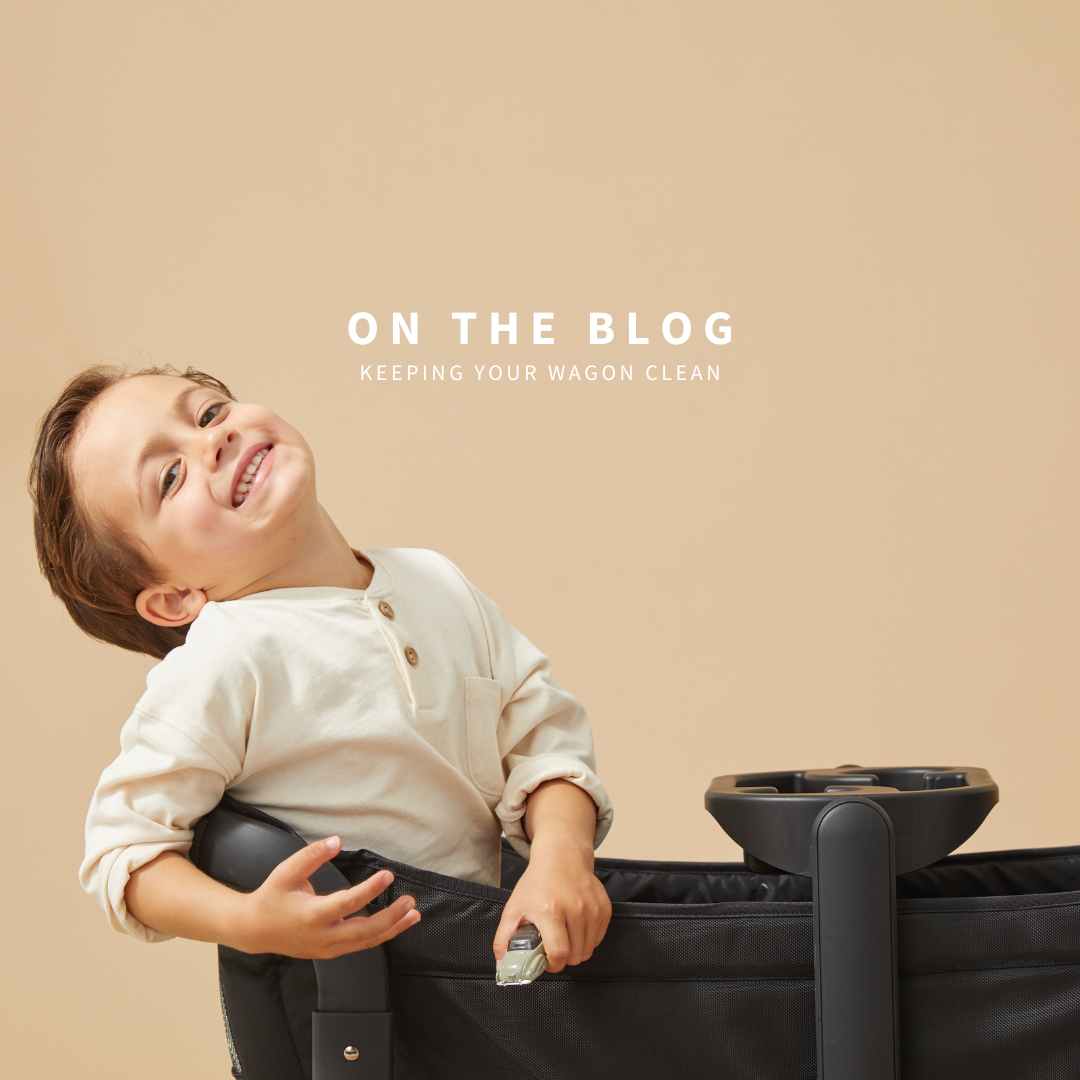 One of the many perks of The Wagon is how easy it is to keep it clean and looking like new. Whether you're dealing with spilled snacks, muddy wheels, or the general wear and tear of family adventures, we've got you covered. In this guide, we'll walk you through some simple steps to ensure your Joey Wagon stays sparkling clean and ready for your next adventure.
Materials You'll Need:
Before we dive into the cleaning process, let's gather a few basic materials:
Mild soap or baby shampoo
A soft cloth or sponge
Water
Soft brush or toothbrush
Towels for drying
Cleaning the Fabric:
1. Pre-Treat Stains: If you have any stubborn stains on the fabric, pre-treat them with a mixture of mild soap or baby shampoo and water. Gently rub the stained area with a soft cloth or sponge.
2. Scrub the Fabric: The fabric components of your wagon just need a light scrub. Scrub with a sponge or soft cloth and watch as any dirt and debris disappear. For tougher stains, grab a Magic Eraser and lightly scrub.
3. Scrub the Accessories: Don't leave out accessories like the snack tray, wheels, fenders, & foot brake. You can scrub with a sponge or get in the small crevasses with a toothbrush.
4. Air Dry: After washing, let the fabric air dry completely.
Cleaning the Foot Basket:
1. Remove Debris: Empty the foot basket and shake out any loose dirt or debris.
2. Wipe Down: Use a damp cloth to wipe down the interior of the foot basket, removing any remaining dirt or spills.
3. Dry Thoroughly: Make sure the foot basket is completely dry before using it again or storing items inside.
That's it! With these simple steps, you can keep your Joey Wagon looking clean and ready for your family's next adventure. Happy adventures!