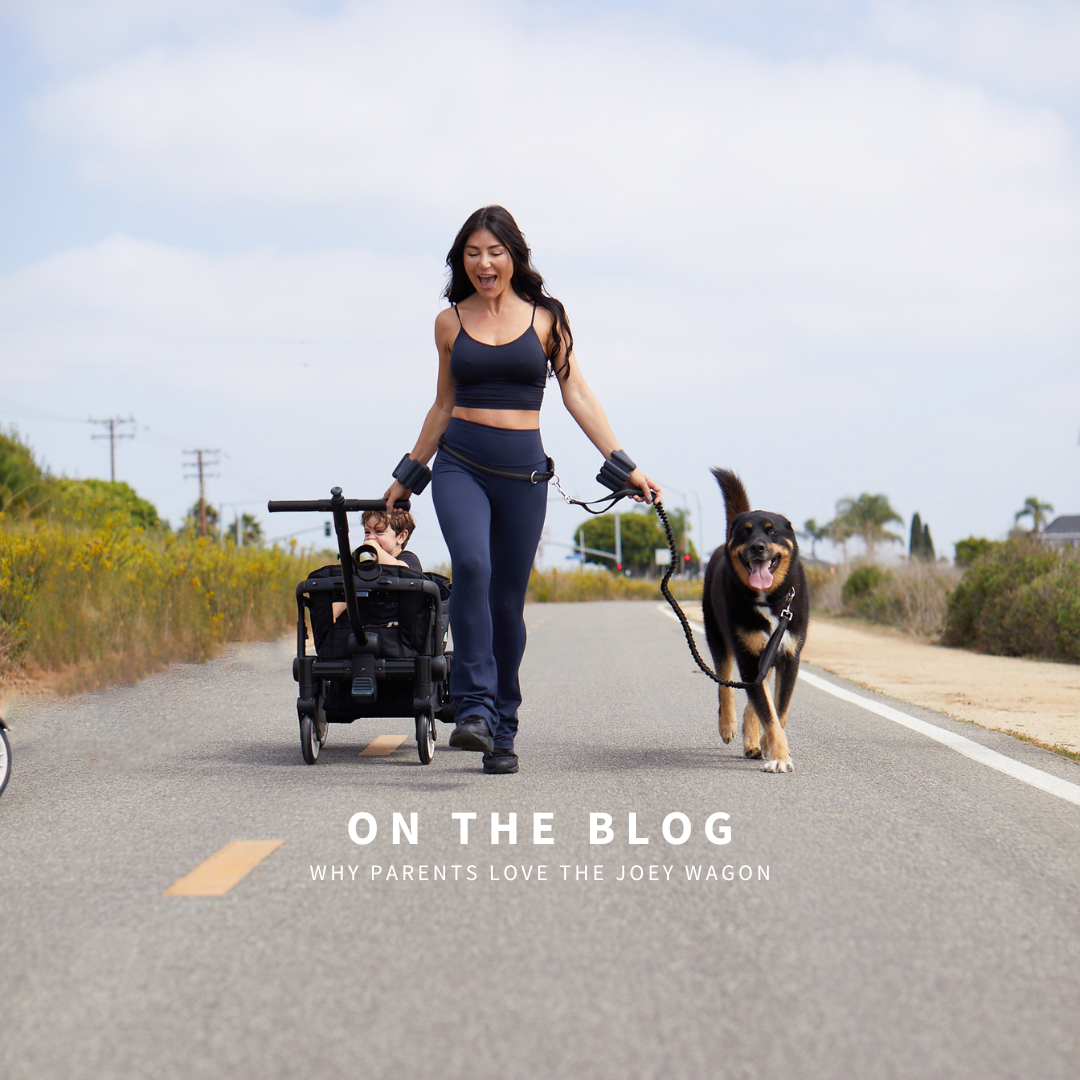 Picture this: You're at the park, and your kids are nestled comfortably in their Joey Wagon... giggling, playing, and enjoying the great outdoors. As a parent, what more could you ask for?
Smooth as a mini Cadillac
One of the standout features of the Joey Wagon that parents adore is its smooth maneuverability. It's like driving a luxury car through the park. The all-terrain wheels glide effortlessly over uneven surfaces, ensuring that your precious cargo experiences the smoothest ride possible. Parents are raving about how easy it is to navigate through crowded places, making outings to the farmer's market or a trip to the beach a breeze.
👨‍👩‍👧‍👦 "Luxury on wheels; purchased it for my tantrum throwing toddler but I push it for me lol. Best gift to myself and my son gets to enjoy it as well.
Easy to out together as well! Chef's kiss!" - Darricka
Hours of Entertainment
Let's face it; kids can get restless quickly. But The Joey Wagon is designed to keep them engaged and entertained for longer periods. With 360-degree views, your little ones can take in their surroundings and stay engaged with the world around them. Whether it's a trip to the zoo, a walk in the neighborhood, or just a stroll through the park, The Joey Wagon transforms everyday outings into exciting adventures.
👩‍👦‍👦 "We. Are. Obsessed. Both tots can have a 360° view, and the snack tray is an amazing feature!" - Rob
A Treasure Trove of Parenting Hacks
The Joey Wagon isn't just a means of transportation; it's a treasure trove of parenting hacks. It comes with a built-in snack tray, ensuring that your little ones are well-fed during your excursions. Parents love the convenience of having everything they need within arm's reach. Plus, it fosters family bonding, as kids can easily interact with their parents and siblings, making every journey a joyous experience.
👨‍👩‍👦 "This sleek wagon can hold two tots, all our fresh produce and flowers, has a snack tray for Riv's muffins, and easily folds up when it's time to go home." - Darby
The Joey Wagon has become a beloved companion for parents who crave convenience, entertainment, and quality time with their children during outdoor adventures.