Stroller Wagons
Fact: Kids stress and scream when they're strapped into old-school strollers. The Wagon has 360* views for autonomy, self-discovery, imaginative play, and sensory development. It allows your crew to self-board and interact with the world around them – it's a small cabin where kids can stretch their feet, turn their heads, and observe their passing environment flexibly. Translation: It lets kids be kids.

See what all of the parents are talking about.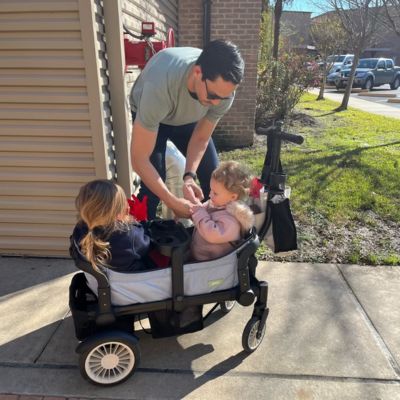 "We. Are. Obsessed. Both tots can have a 360° view, and the snack tray is an amazing feature!"
- Rob H. (Elza and Mieke's dad)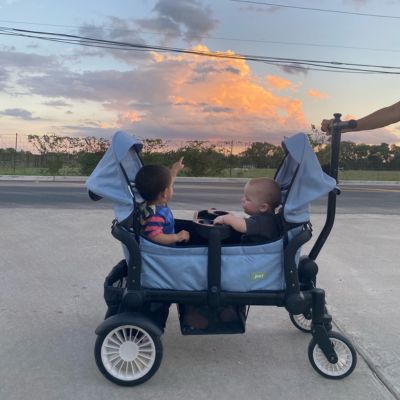 "The Wagon rides so smoothly, and I love that it came with the canopy. I have the blue, and it is so chic and sporty. We get so many compliments when we're out and about... even better when cousins ride along!"
- Gianina S. (Dean's mom)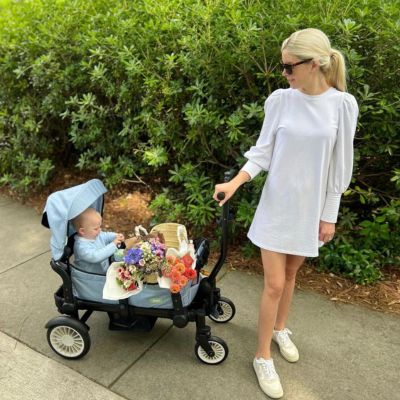 "This sleek wagon can hold two tots, all our fresh produce and flowers, has a snack tray for Riv's muffins, and easily folds up when it's time to go home."
- Darby C. (River's mom)